February 28, 2019
CRC Promotes Andrew Boyer to Assistant Community Manager at Riverstone at Owings Mills Apartments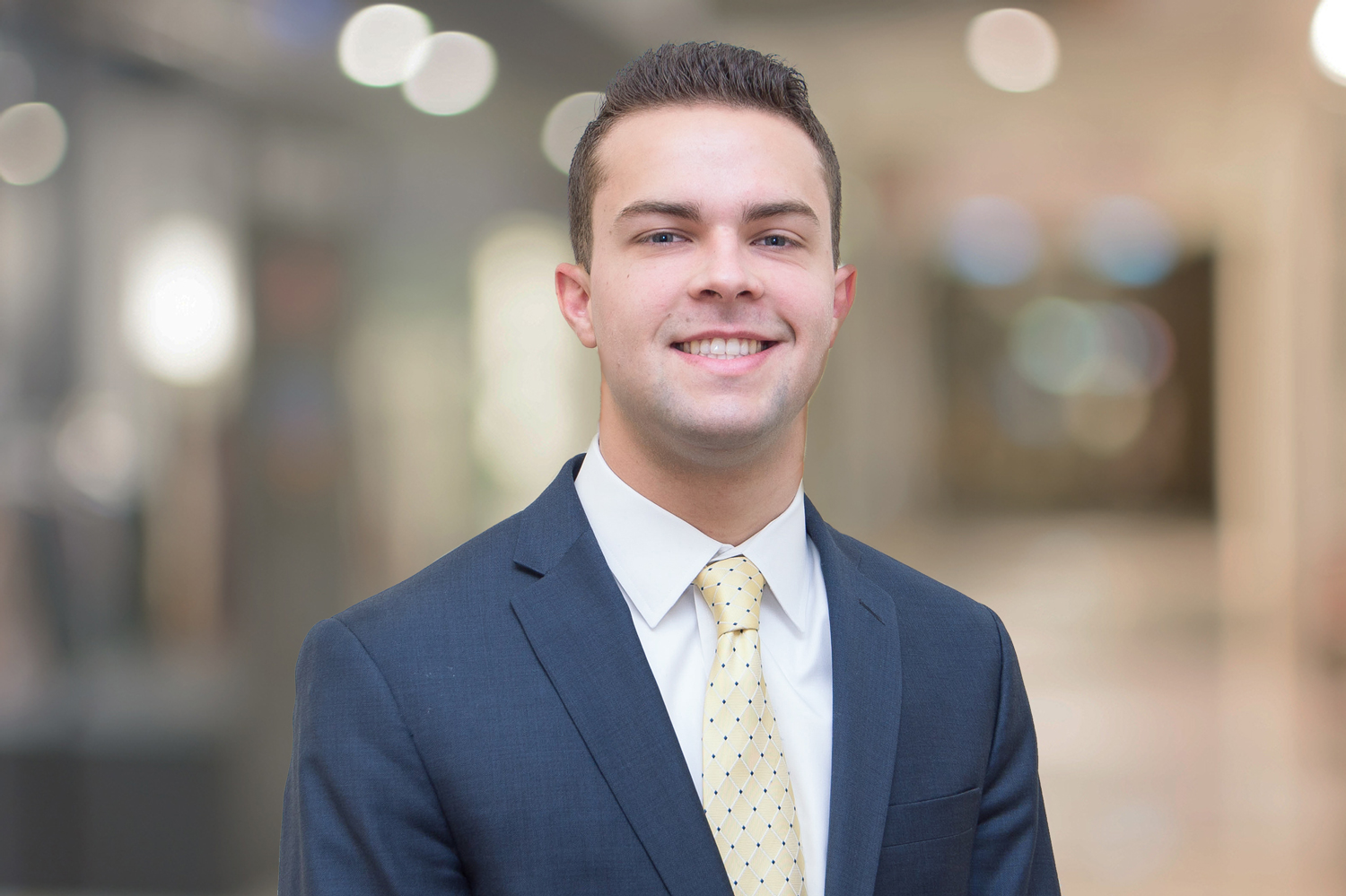 CRC has announced the promotion of Andrew W. Boyer to Assistant Community Manager of Riverstone at Owings Mills. Formerly Leasing Specialist, Mr. Boyer has worked for the company since 2018.
In his new position, Mr. Boyer will assist in day-to-day leasing and property management functions of the multifamily community in Baltimore County that consists of more than 300 garden-style apartment units. This includes working with the on-site staff of leasing and property management professionals and service technicians to maintain leasing levels and assure the proper maintenance of the community. He will also proactively interact with the residents, local community members and third-party vendors to receive feedback and initiate projects that benefit Riverstone at Owings Mills.
Mr. Boyer functioned as a summer intern with Continental Realty Corporation in 2017, before beginning his career as Leasing Specialist with Courthouse Square and Donnybrook Apartments. He earned his Bachelor of Business Administration degree in Leadership and Management from Towson University.
"Andrew's appetite for team cohesion, paired with his passion for property management and leasing, will serve him extremely well in this new leadership position," stated Scott Hamlin, Director of Operations, Multifamily of CRC. "He earned this promotion by accepting and excelling at every challenge, beginning with his summer internship when we first recognized his considerable talents. We expect Andrew to positively impact Riverstone at Owings Mills, as well as those around him."
About CRC
Continental Realty Corporation (CRC), headquartered in Baltimore and founded in 1960, is a full-service commercial real estate investment and management company. The privately-owned firm owns and manages a diversified portfolio of retail centers consisting of over 4 million square feet of space, as well as apartment communities featuring more than 10,000 apartment homes. Positioned throughout the Mid-Atlantic and Southeast regions, the value of the portfolio exceeds $2 billion.
Also Covered By
More Recent News and Coverage

February 25, 2019